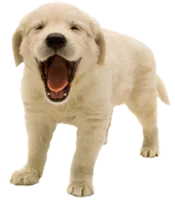 Our goal has been to assemble a veterinary health care team committed to providing exceptional client service and full service veterinary health care. We offer a wide range of services, including diagnostics, surgery, dentistry and have a variety of prescription and over the counter products for your pet.
Your pet's annual vet check-up will include a complete physical exam, with a thorough external investigation of your pet, from nose to tail. Some of the questions we will ask will include vaccine history, diet, and about medications, supplements and flea prevention products. Annually, we request that you bring your pet's stool sample, preferably less than 12 hours old, so that we may test for internal parasites.
If we are seeing your pet to address a medical issue, please bring any medical and vaccine history, medications or other information that may pertain your pet's visit, including behavioral, dietary and elimination habits.
We want to ensure that your pet receives the most appropriate care. While we are a full service veterinary hospital, in certain cases, the best course of action may be to refer to you a specialist. Specialists are veterinarians who have completed advanced studies in specialties such as internal medicine, cardiology, ophthalmology and emergency care.