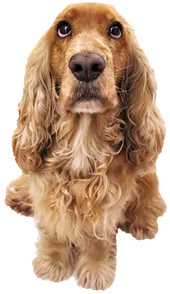 Button Veterinary Hospital is a well-established, full-service, small animal veterinary hospital providing comprehensive medical, surgical and dental care. We have treated pets for 4 and 5 generations of families in South Puget Sound. While our overall approach is holistic in nature (treating the entire patient as opposed to just a specific problem), we also have a veterinarian trained and certified to provide alternative treatments such as acupuncture. These alternative treatments can be used alone or in combination with conventional medications or procedures. We are experienced in the treatment of dogs, cats, rabbits, and small pocket pets including ferrets, guinea pigs, hamsters, rats and mice.
We provide a broad spectrum of diagnostic procedures through in-house testing and the use of external laboratories. We also work closely with local veterinary specialists when advanced diagnostic procedures are required. Our veterinary hospital includes a well-stocked pharmacy, in-hospital surgery suite, in-hospital x-ray capabilities, a closely supervised hospitalization area, and indoor runs for larger dogs with a small outdoor walking area.
At Button Veterinary Hospital we strive to offer not only sound advice, but also optimal veterinary care, thus allowing you the enjoyment of your companion for a maximum number of years. Our job is not only to treat your pet when he or she isn't feeling well, but also to help you learn how to keep your best friend happy and healthy. Our experienced veterinarians and professional veterinary staff are available when you need us for all your pet health needs.